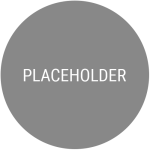 Date: Wednesday September 6th, 2023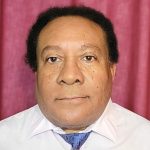 Date: Thursday September 7th  2023
Opportunities and challenges for future interoperability and international cooperation in space communications
Harry Shaw is a Staff Engineer for the NASA Goddard Space Flight Center (GSFC) Telecommunication and Network Technologies Branch, supporting the Advanced Communications Capabilities for Exploration and Science Systems (ACCESS) Project in the Exploration and Space Communications Division. The ACCESS project office operates a constellation of geosynchronous relay communications assets. He is also the Sustaining Engineering Manager responsible for long-term assessments, anomaly analysis and resolution for the constellation assets. He supports planning for optical communications ground stations to serve LEO, GEO, and lunar mission concepts. Dr. Shaw is also the Principal Investigator for quantum communications and computing in the Exploration and Space Communications division. He runs the GSFC Quantum Space Telecommunication and Algorithms Research Lab (Q-STAR) along with a team of scientists, engineers, post-doctoral and graduate students. The main focus of the quantum activities is providing STEM (Science Technology Engineering and Mathematics) opportunities for students from undergraduate to the post-graduate level. Dr. Shaw serves as the lead GSFC representative to The International Committee on the Technical Interchange for Space Mission Operations and Ground Data Systems (SpaceOps). Dr. Shaw has over 30 years of experience in technology development, computer networking, quantum communications, information theory, microelectronics and space communications, mission planning and proposal development. Harry Shaw has a Doctor of Science in Electrical Engineering from George Washington University.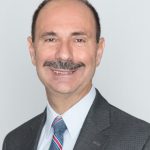 Date: Friday September 8 2023
Digital Twins: Advancing Engineering in Space and Extreme Environments
Building systems for operation in extreme environments is a challenging proposition.  This talk will present an aspirational, strategic vision for how digital twin technology can significantly advance the design, engineering, and operation of complex systems in extreme environments. 
A reasonable characterization of an extreme environment is an environment which presents challenges, difficulties or obstacles to the presence of humans or the objects or systems we engineer, build, install, and operate in those environments.  From the depths of our oceanic trenches to upper atmospheres and outer space, extreme environments are particularly unforgiving: systems are more susceptible to damage and wear and tear, and their failures are often catastrophic.  Exacerbating the problem is the reality that access to these environments is quite challenging, making monitoring, maintenance, and repair of systems far more difficult, less practical, and less feasible than in more hospitable environments. 
Making systems more reliable for extreme environments is an important goal.  Greater reliability means an increased probability of continuous, correct operation and the mitigation of the risk of failures.  Digital twin technology can bring efficacy to, and reduce the risk of, designing, building, and operating complex systems in extreme environments—making systems in extreme environments more reliable.  Moreover this technology space holds promise to be able to advance the ability to anticipate failures and perform preventive maintenance, avoiding serious failures and reducing costs.
There is an intrinsically close relationship between digital twin technology and the Internet of Things (IoT).  The intelligence and models built into digital twins can reduce the dependence on, and risk of, large numbers of expensive, specialized or custom sensors, while maintaining or even improving the ability to monitor the state of remote systems.  The promise is for improvements in the ability of an entity's digital twin to anticipate failures and perform preventive maintenance or preemptive self-healing prior to a failure.  This becomes increasingly important for faraway systems in extreme environments that are not practically accessible.
Finally, this talk will discuss the oft-ignored or misunderstood crux of the digital twin value proposition: enablement of interoperability, automation, reduced risk of human error, and concomitant cost reductions across companies and enterprises, industries, academia, industry, government.  Digital twins will further bring value by improving supply chains, procurement, governance, compliance, and many other aspects of coordination and cooperation across large entities participating in large industrial R&D and manufacturing. 
Vartan Piroumian is an enterprise architect and global technology consultant to some of the world's largest corporations.  Mr. Piroumian counsels and advises at all echelons, from the C-level to the technical, on a broad range of technology topics in the computer software industry.  His formal training is in computer science and electrical engineering, and he holds the industry-standard TOGAF-9 certification in enterprise architecture. 
He is the author of two award-winning books on Java software platform technologies as well as several articles in IEEE publications, including two articles on digital twins published in Computer magazine the past two years. 
Mr. Piroumian is recognized as a world authority on digital twin technology.  During the past three years alone he has been an invited speaker and presenter at several conferences centered on digital twins, Internet of Things (IoT), RFID, and other related technologies.  Mr. Piroumian is a member of the IEEE Computer Society and the Reliability Society.